More money. Less problems.
Research shows that over time, companies that prioritize social responsibility may significantly outperform companies that don't.
Censible: Custom stock portfolios for the mindful investor
Our team has over 45 collective years of investment management experience. Together we'll build your custom investment portfolio – one that reflects your financial goals and supports the causes and principles you stand for.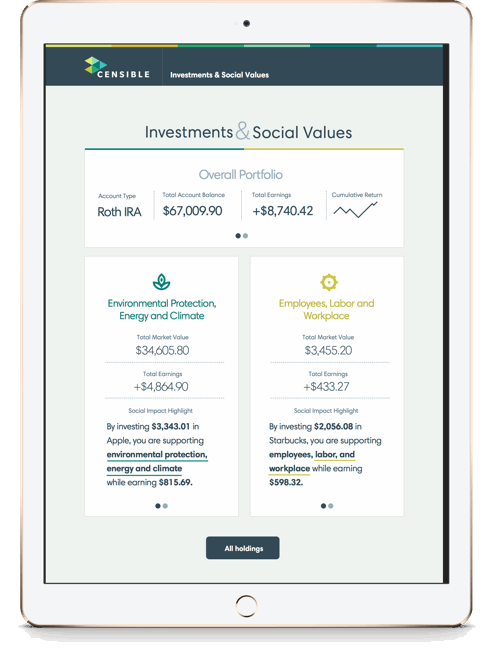 Keep calm and carry on. We use an award-winning investment strategy that aims to compound your wealth over time.
Help shape the future you want to be a part of. Use your dollars to support companies that uphold the corporate values you believe in.
One size doesn't fit all. Get a custom stock portfolio tailored to both your financial goals and personal values.
Track your returns and take pride in their impact. Enjoy a curated dashboard with up-to-date news on the companies you're invested in.
Is Censible right for me?
Learn what it takes to be a mindful investor.